Qualifying for Historic Tax Credits
The east coast is replete with historic districts, buildings, and sites. Federal, state and local governments recognize that preserving the historical significance of their cities is good for growth, and have introduced Historical Tax Credit incentive programs to encourage investors and homeowners to rehabilitate these historic properties.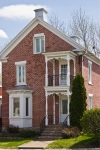 Each of the federal, state, and local tax credit programs is independent of the others—and the application process can be daunting. Historic Tax Credit Consultants helps you take advantage of the programs available to you—so you can focus on completing your renovation project. We are the only contingency fee based Consultants in the State . What this means is that if you don't get your credit by doing the work we consult you to do and in the manner in which we instruct, you do not pay us.
We believe in the team approach and feel that by partnering with you and helping you with your project, we all have something to gain by its successful completion.
Below is a matrix that will help you identify the programs for which you qualify and the requirements and rules surrounding them.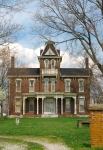 Please note that this information should be used as a general guide and that each project has individual characteristics that may affect its eligibility.
You can contact us at 410.837.5800 to discuss your projects eligibility.
Youth Seattle Seahawks '47 Brand College Navy Gameday Knit Beanie,Mens Jacksonville Jaguars '47 Brand Teal Basic Logo Cleanup Adjustable Hat Indianapolis Colts Jerseys for Sale.Antigua Chicago Bears Breast Cancer Awareness Pique Xtra-Lite Polo - Navy Blue,Mens Tampa Bay Buccaneers '47 Brand Black Breakaway Cuffed Beanie,cheap nfl gear x transmission,cheap nfl coats bobbins,cheap nfl jerseys wholesale authentic http://www.indianapoliscoltsjersey.com.Seattle Seahawks WinCraft 11'' x 17'' Plastic Vintage Wall Art,NFLShop - The Official Online Shop of the NFL | 2016 NFL Nike Gear, NFL Apparel & NFL Merchandise Cheap Indianapolis Colts Jerseys.Women's Pittsburgh Steelers Majestic Black Play For Me T-Shirt,Indianapolis Colts Football Field Mirror,Denver Broncos Pet T-Shirt Cheap Indianapolis Colts Jerseys.Women's New York Giants Royal Blue Touchdown Queen T-Shirt,Men's Oakland Raiders Antigua Black Deluxe Desert Dry Polo,Preschool New Orleans Saints Black/Ash/White 3-Point Stance 3-Piece T-Shirt Set.Men's Arizona Cardinals Woven Poly Grid Tie,Women's Chicago Bears Nike Navy Blue Rewind Lockup T-Shirt,Minnesota Vikings Breakaway Lanyard - Purple/White.New England Patriots Galaxy S4 Hard Case,Youth Nike Arizona Cardinals Chris Wells Game Jersey.Antigua Jacksonville Jaguars Icon Polo - White,Nike Tampa Bay Buccaneers Historic Logo Women's Script Tri-Blend T-Shirt - Red NFL Jerseys Indianapolis Colts Cheap