About us
Historic Tax Credit Consultants began its operation in 2001 by identifying the needs of homeowners and the individual investor. Having gone through the historic tax credit application process on our own properties, we realized that many people were having a difficult time understanding the rules and processes involved with qualifying for these programs.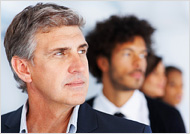 Because Historic Tax Credit Consultants is involved in many of its own rehabilitation projects, the partners realized that some homeowners and individual investors might be totally focused on their project and had neither the time nor understanding of the rules of how to fill out the paperwork necessary to qualify for these tax credit programs.
We saw the large developers qualifying for and financing large projects using these credits and learned that they were able to do so by hiring expensive consultants to help them successfully qualify for the programs.
In that an understanding of rehabilitation construction and the rules governing historic restoration is necessary to complete a project that qualifies for the credits, we believed that we could help the homeowner and "small" investor do what the large developers had been doing for years by offering our expertise in these two areas and a reasonable cost.
We at Historic Tax Credit Consultants understand the difficulties involved with rehabilitating a property and work with you to minimize the headaches and obstacles involved with qualifying for these programs by acting as your "tax credit contractor." Much like the contractor you hire to obtain building permits, acquire building materials, and rehabilitate your property, we work with you to take care of the administrative requirements associated with obtaining these credits while assisting you throughout the construction process.
Our clients range from individual homeowner to the multi-property investor to some of the larger developers in Maryland. Because it is our focus to deal with the smaller investors and because we are investors ourselves, our goal is to work within your financial and time parameters to make this experience a pleasant and rewarding one.
Contact Us
Historic Tax Credit Consultants
625 Washington Blvd., Suite A
Baltimore, MD 21230

Tel. 410.837.5800
Fax 410.837.2500

Email neil@mdtaxcredits.com